How to Check Your Sewer Line after an Earthquake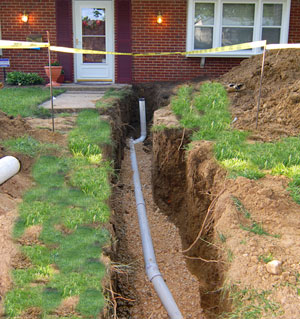 Clay pipes can break after an earthquake. Since many homes in the Studio City area are several decades old, it's more likely than not that you could experience sewer line problems following even minor seismic activity. At My Panorama Plumber Hero, we want you to call us after an earthquake for a professional inspection, but we also want you to feel empowered to inspect your sewer line too.
Here are some tips for checking to make sure your sewer line hasn't been damaged by a recent earthquake.
Create a Checklist
The best way to be prepared is to create a checklist that you can refer to after an earthquake. This checklist will make sure you hit every point and you don't feel panicked. It keeps you organized.
What's on the checklist?
The following is what you need to pay attention to after an earthquake:
Is your water pressure low?
Is their air in your water?
Are toilets gurgling? When you flush, is the water low?
Do you smell raw sewage?
Have you noticed rodent droppings? There may be a crack in the line and the rodents are nesting.
Is your sump pump running more often?
Do you notice raw sewage backing up in your shower or bathtub?
If you answer yes to one or more of these questions, call a local Studio City plumber immediately. Although your home may appear to be structurally sound, there may be serious problems with your sewer line. Damaged sewer systems can release harmful gasses into the home and lead to illness or death. You don't want to put your family in danger.
Professional Sewer Line Repair
At My Studio City Plumber, we offer affordable, emergency sewer line repair around the clock. You don't have to wait to call us. As soon as you detect a problem, place that call and we'll have a licensed plumber to your home in no time at all – guaranteed!